6 MAMI ESRs presented their work at ICMF, International Conference on Magnetic Fluids, hosted in the Sorbonne, Paris. ICMF is held every 3 years and is dedicated to all aspects of magnetic fluids, including synthesis, phenomena, and applications.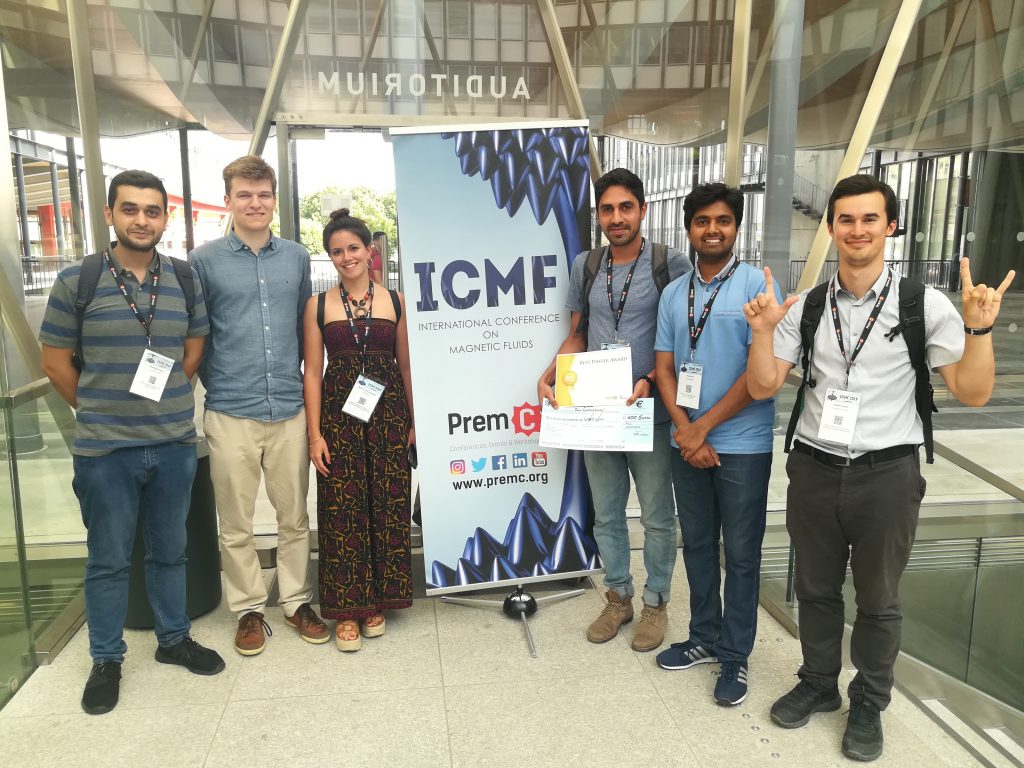 Congratulations to Vahid!
Vahid won a poster prize for his work titled "Benchtop Ferrofluid Lithography of Micron Size Cone-Shape Pillars."
Well done!